When Should You Send Sympathy Flowers?
We often get asked by our #ShopEvantine customers "what is the most appropriate time to send sympathy flowers?" The direct answer? As soon as you can. We generally recommend sending a floral arrangement as soon as you have heard someone has died. The intention is to get the flowers to the funeral home, church, or cemetery as soon as possible as services take place quickly.
We also know that families always appreciate receiving sympathy floral arrangements throughout the year. As well as on the anniversary of the death, even a wedding anniversary or birthday of the one who passed. The purpose of the sympathy bouquet is remembrance, and that doesn't go away altogether. It simply fades and so sending flowers can be a sweet way to let the family know you care.  
Sympathy Flower Styles & Colors
Traditionally, sympathy flower arrangements are designed in whites, ivories, soft greens, pinks, and lavenders. But personal preferences of the deceased and/or their loved ones, also play an important part in the style and colors of the arrangements. For instance, for an autumnal funeral service, we created large floral displays for the church in terra cotta, burgundy, plum, and red.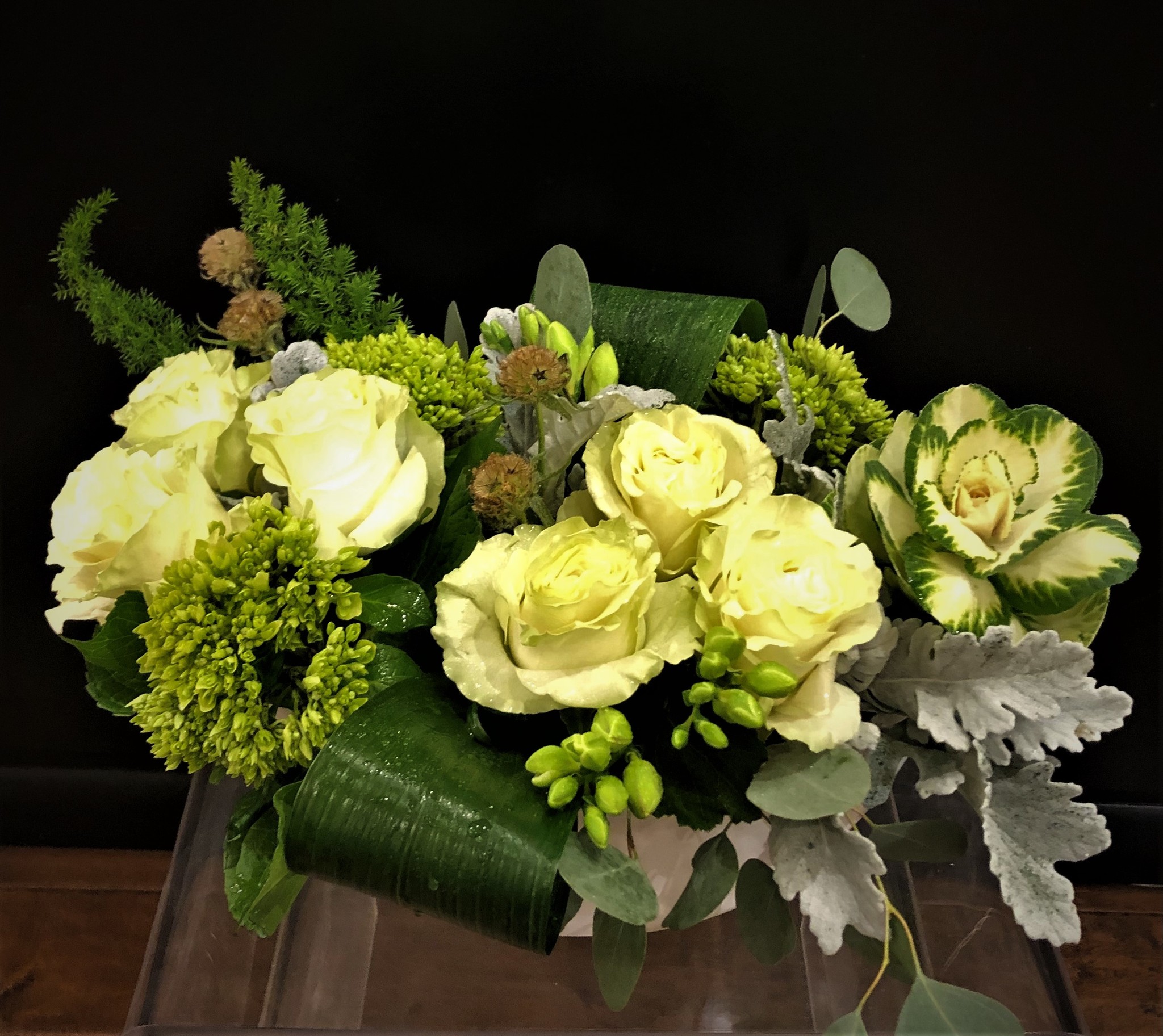 A Recent Order 
For a recent order for sympathy flowers, as you can see here in this post, we kept to a white and green color palette but designed the arrangement in a modern container. We used Ornamental Kale, Green Hydrangea, White Mondial Roses, Aspidistra leaves, Scabiosa Pods, Freesia, Artemisia, and Foxtail Fern.

We are Here to Help You
Do you need to place an order for sympathy flowers? We're here to help you. Call us at 215-790-2576 or send us an email via [email protected]