Staff Picks: Holiday Gift Guide 2020
Even in these strange days of COVID, we're feeling the season of giving is upon us bringing joy, hope, and good cheer! And we love it, even more, when we have the perfect gifts to give. Which, this year means safely shopping online and in small, local shops. Shop Evantine offers our customers both options and over the next couple of weeks, we'll be sharing some fun gift guides to help you shop for family and friends.
Starting now, with our top 5 gifts as chosen by our very own store staff! Let's get to it, shall we? Here's what we're gifting this season, feel free to use our ideas for inspiration.
Assorted Chocolates and Salted Caramel Popcorn from Saxon Chocolates
To say these items are bestsellers, from the Salted Caramel Bark to the Chocolate-covered Pretzels and Salted Caramel, Chocolate Drizzle Pop Sensations, would be an understatement! Pick one or let us create an entire box or basket of the whole selection, and you'll be gifting your friends, family, and colleagues with pure chocolatey goodness. The trick for us? Not to snack on it all day at the store... get a taste here.
Frazier Fir Statement Candles from Thymes
Nothing says "winter wonderland" like the scent of Siberian fir, cedarwood, and earthy sandalwood -- all blended together beautifully in gorgeous high-style glass and silver candles from Thymes. The just-cut forest fragrance evokes warmth and comfort from the moment you enter the room. Shop here for the collection of Frazier Fir Statement Candles.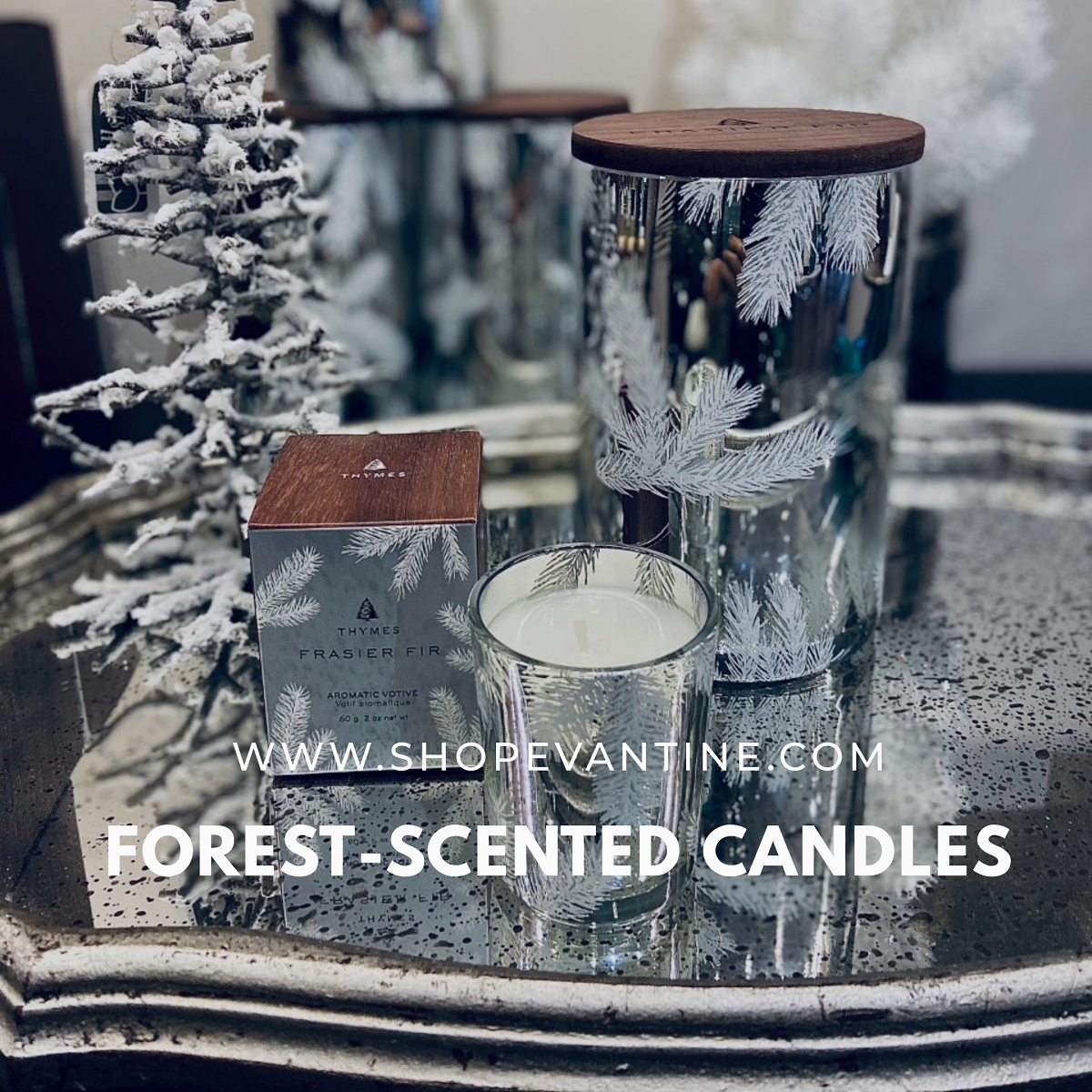 Clutch Bags from P.Sherrod & Co.
We absolutely love these super stylish clutch bags from Atlanta-based P. Sherrod & Co. The Embossed Black Clutch and Red, Black, and Snake Clutch/Tablet Case are every day perfect, simple, and yet timelessly chic. Smart. Sleek. Sophisticated. Functional. Everything you, or someone special in your life, will love! Take a closer look at the bags here and here.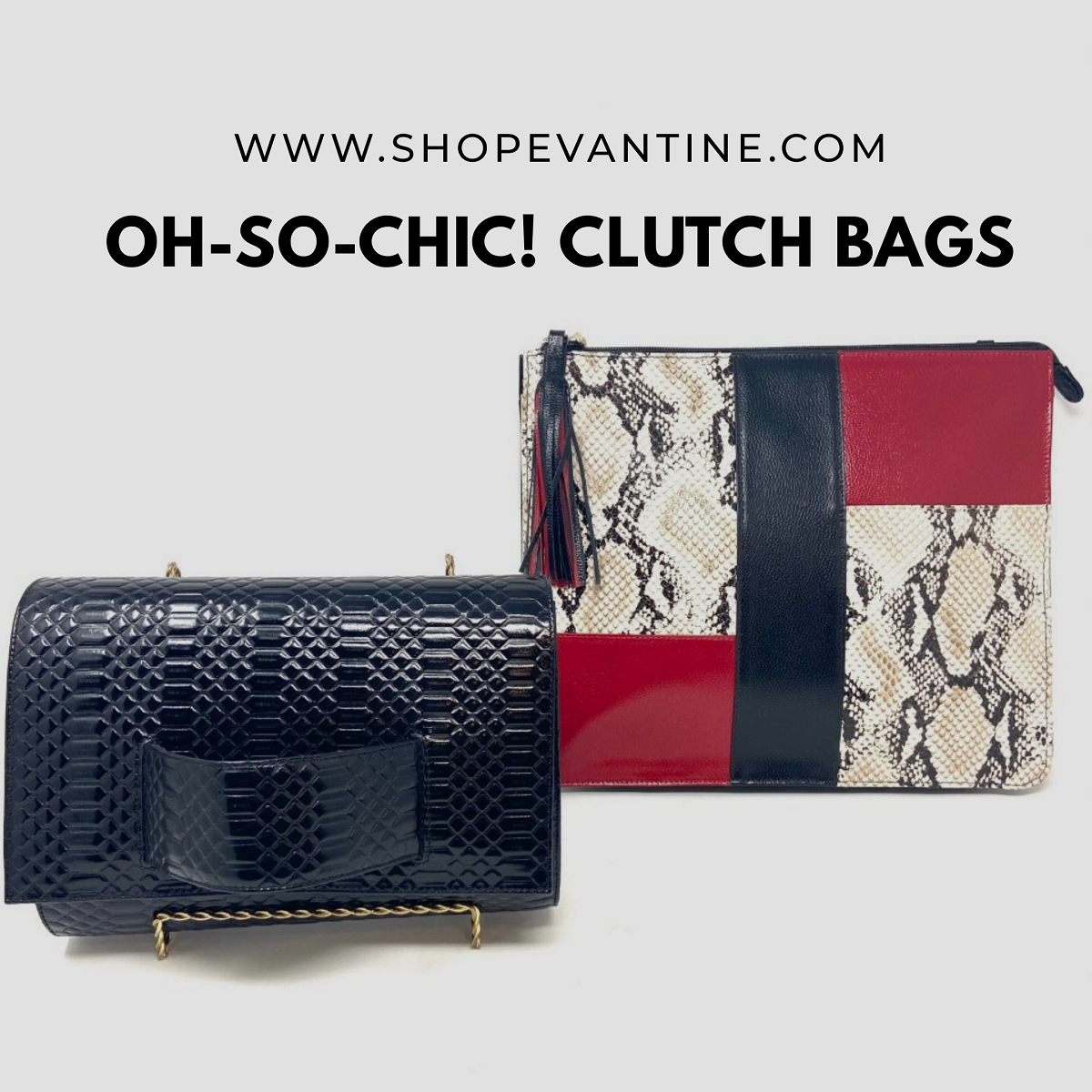 Cozy Winter Scarves
All we want to do is curl up in these hygge scarves! We have a whole range of colors and styles, including black, dark grey, deep green, camel, cream, and more. The only issue will be in choosing just one... Take a peek at some of our favorites here.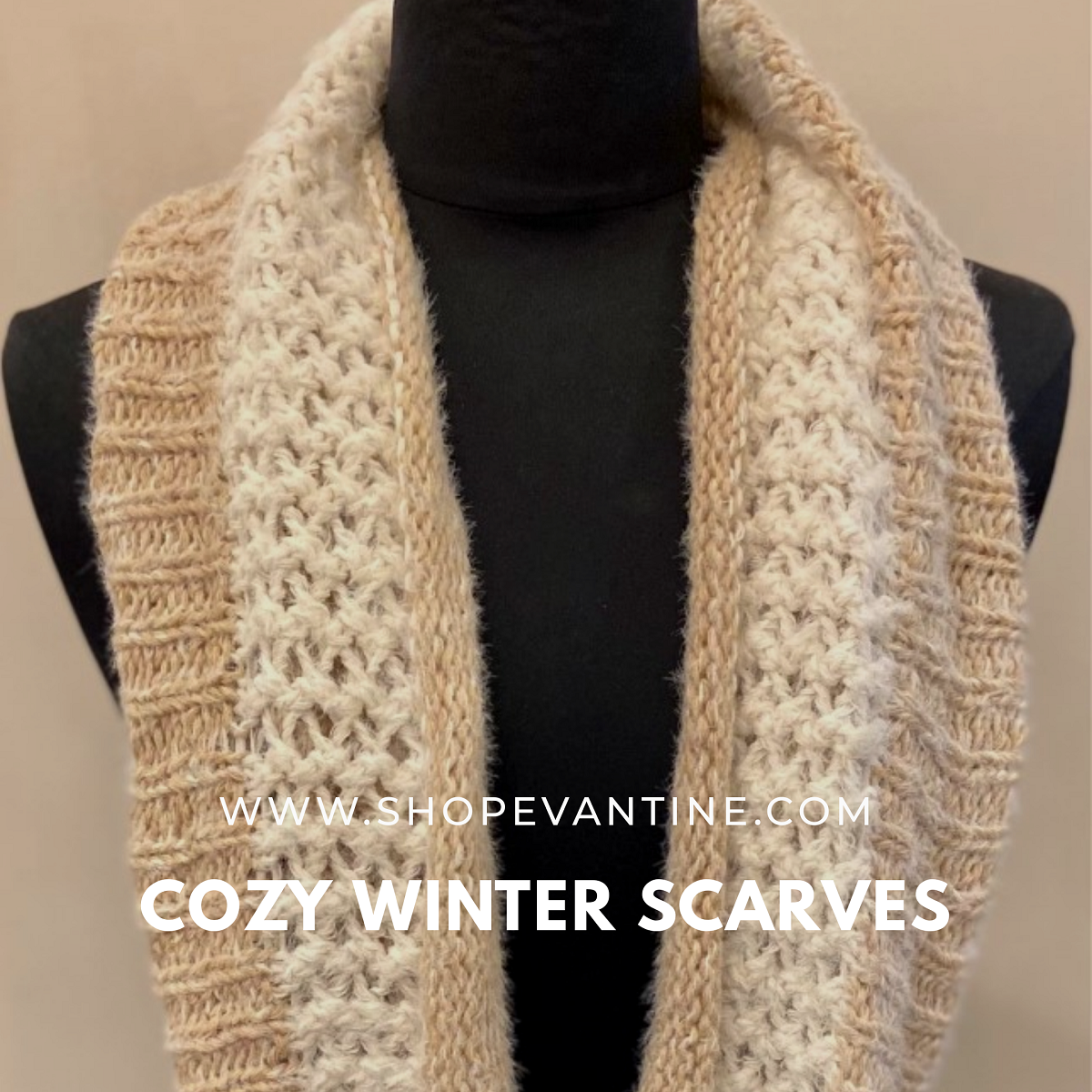 Sparkling Holiday Ornaments
It's that time of year when we all want to add sparkle and shine to everything! Right? Or, is that just us designers? Well, it's a good thing we have a fabulous selection of glittering ornaments to work with, eh? We particularly love the apple green balls and aqua blue snowflakes. You can see all the ornaments here.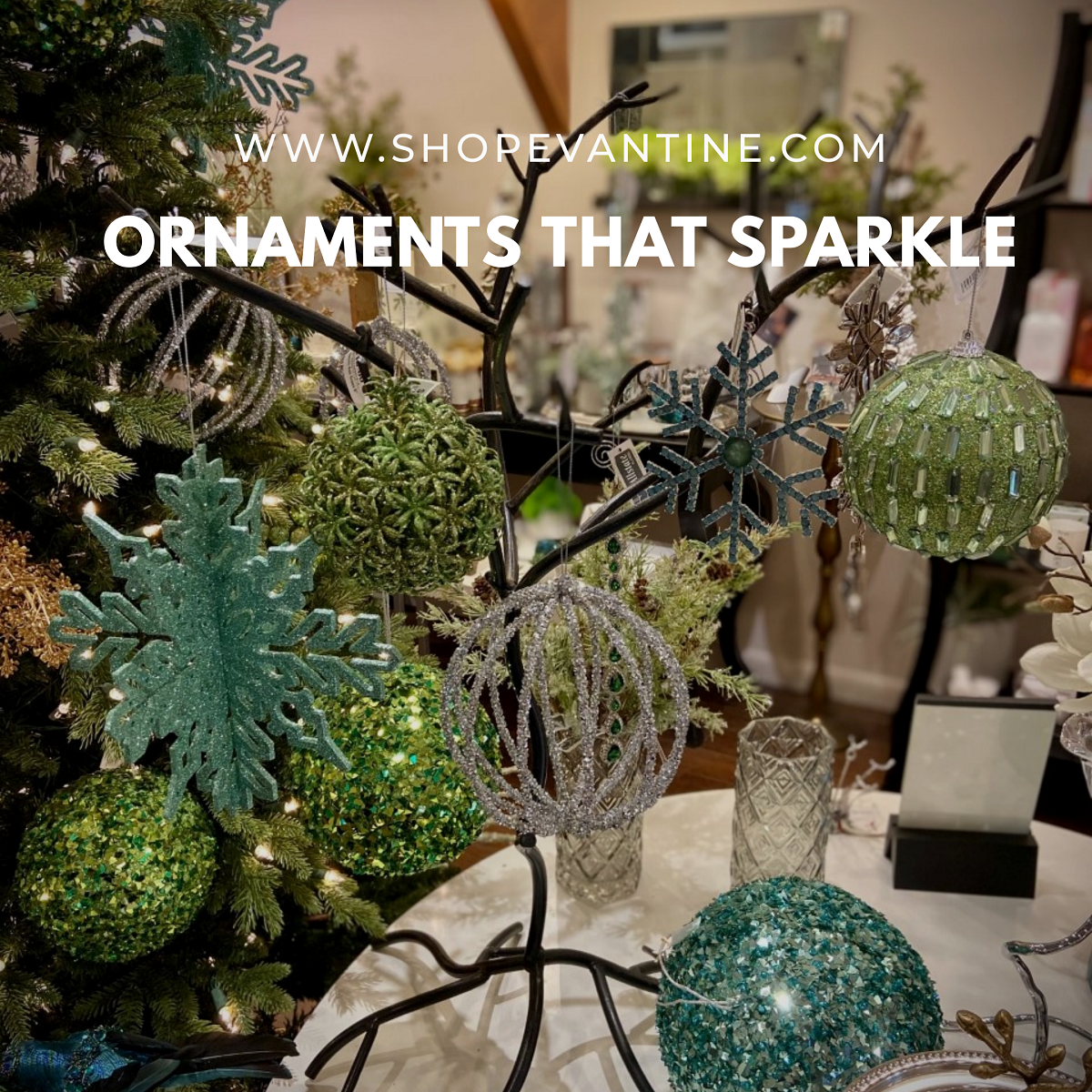 Shop Here and In-store! 
Our holiday season store hours are Monday through Saturday, 11:00 am-7:00 pm. But, have no fear, you can shop around the clock right here on www.shopevantine.com!