Posted on
By Melissa Paul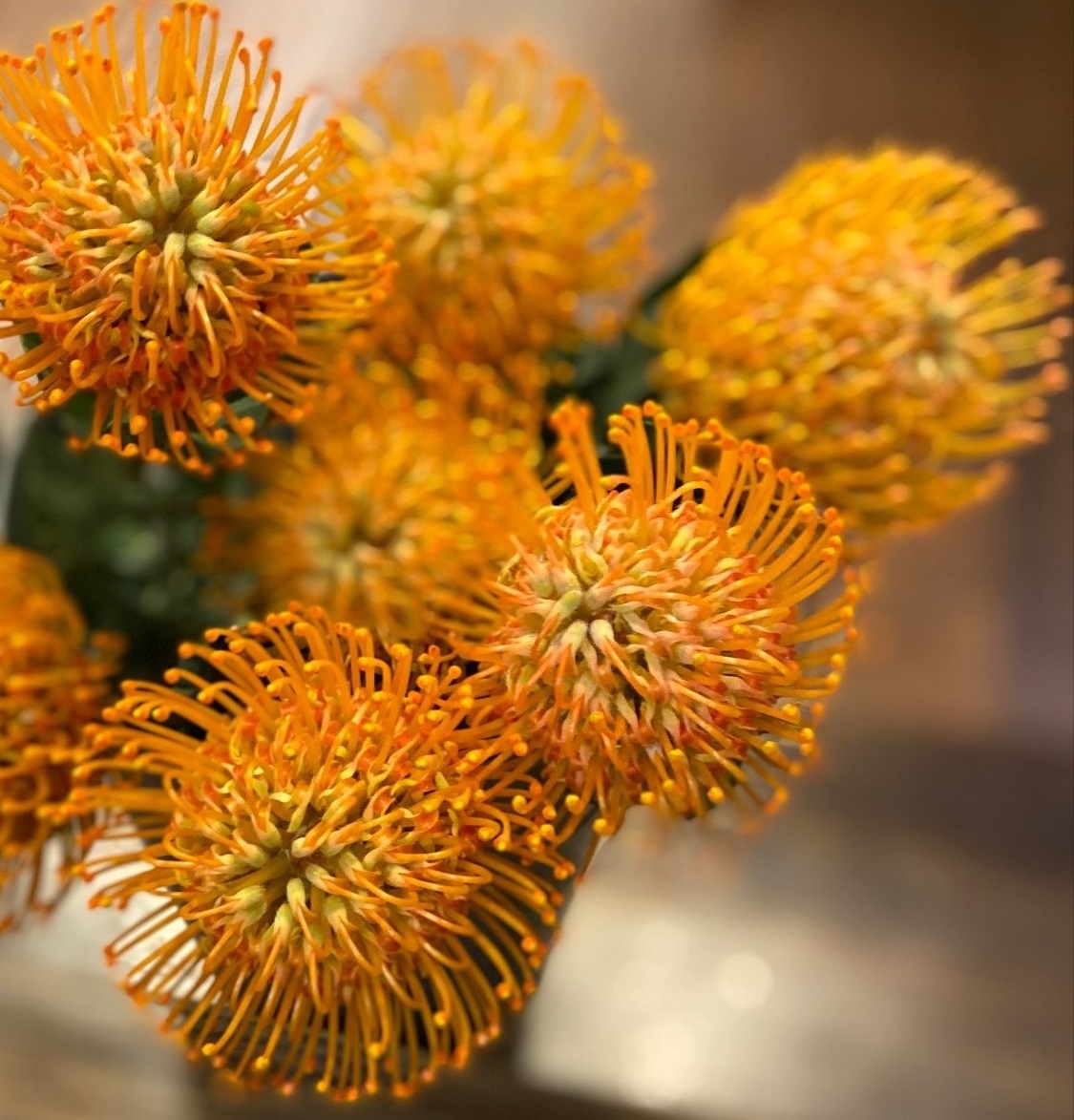 SHARING our love for designing fresh flower arrangements with the textured beauty of Pincushion Protea.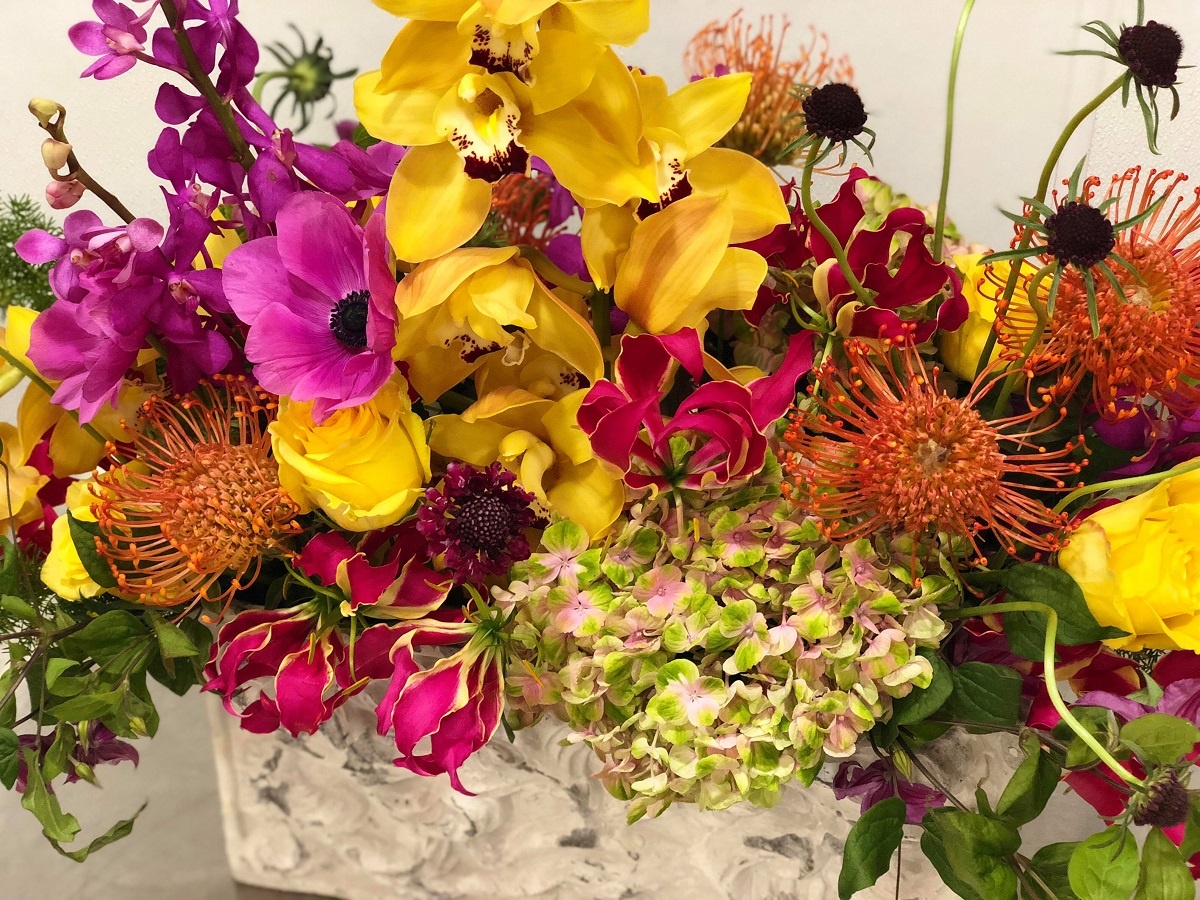 Our Love for Pincushion Protea
If you follow us at all, whether @ShopEvantine or @EvantineDesign, you will see our devotion to using Pincushion Protea. The textured, orange, or yellow exotic flowers always add drama and sculptural interest in our flower arrangements and floral designs. Officially classified as Leucospermum, we're not sure how the flower got its nickname, Pincushion Protea. But we do know it could have just as easily been called Fireworks Protea. The shape of each bloom looks like an explosion of light and fire!
Beautiful with Others, or All by Itself
It's an extraordinary long-blooming cut flower that looks stunning en masse all on its own or mixed with other flowers in a rainbow of hues. Frankly, just one Pincushion bloom used in a vase looks amazing! 
How Lucky We Are
The worldwide popularity of Pincushion Proteas has resulted in many hybrids and cultivars being produced to supply the global cut-flower market. Most are grown in nurseries in Israel, California, Hawaii, and Australia. Aren't we the luckiest florists to get to work with these beauties? Below are just a few floral arrangements we have created using Pincushions... Enjoy!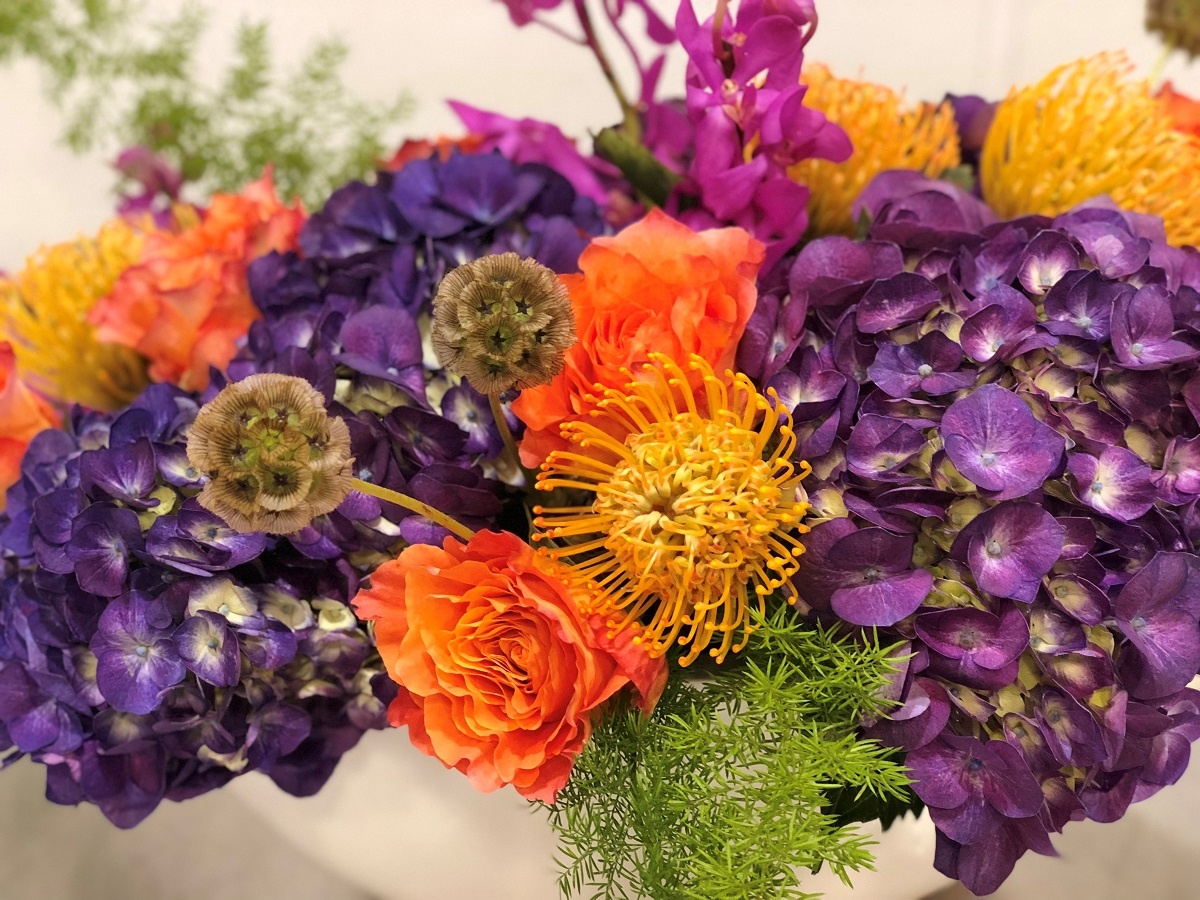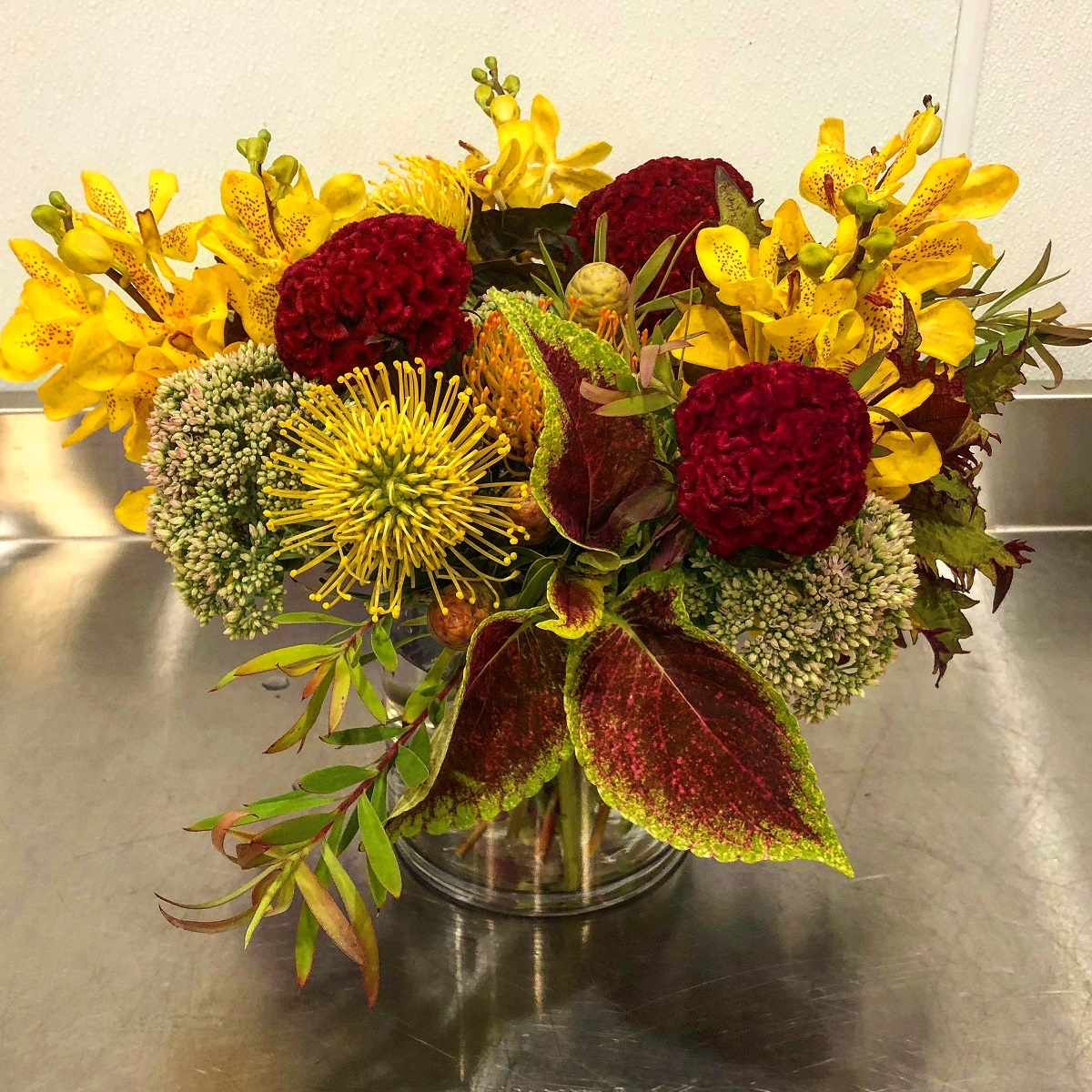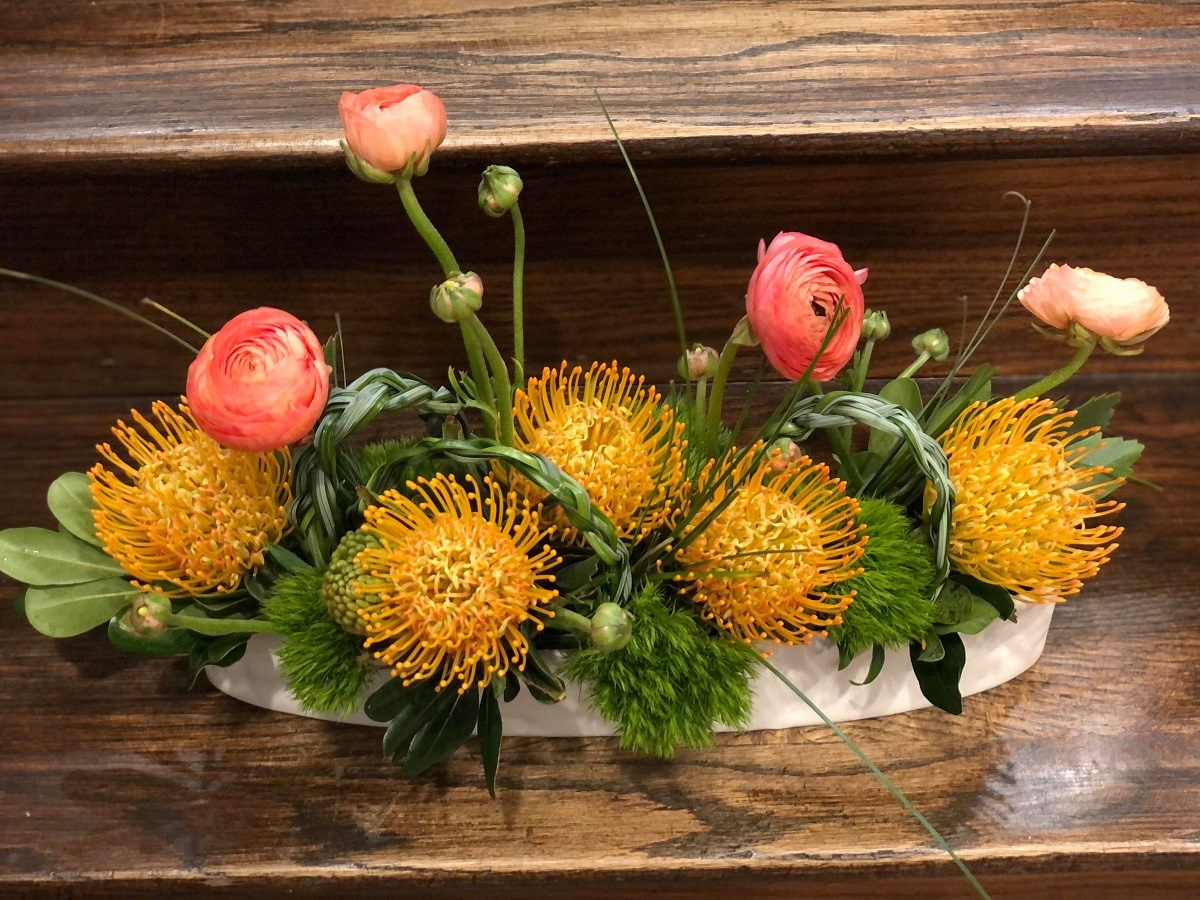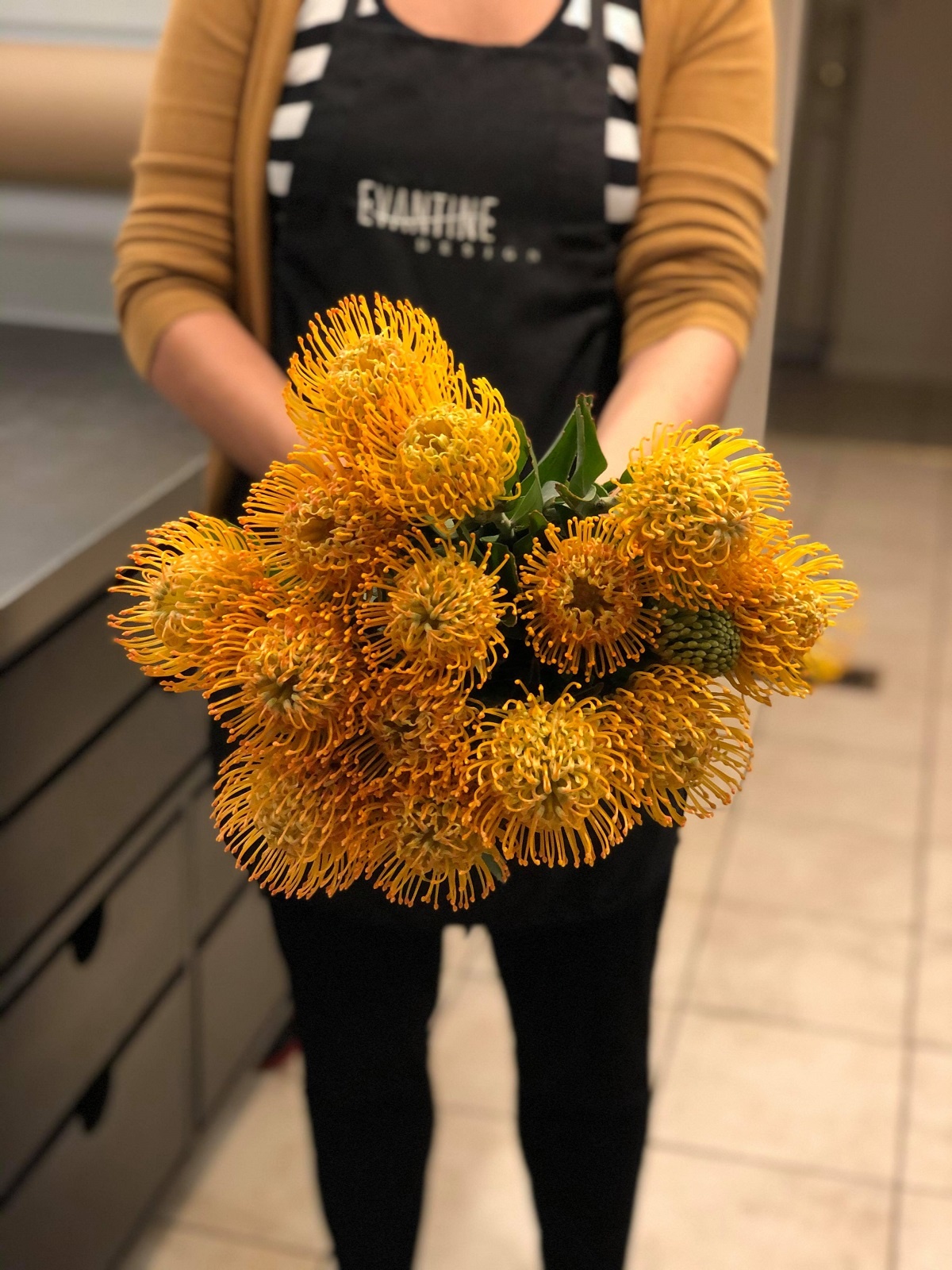 Shop Evantine is located at 715 Walnut Street, just off Washington Square in Center City Philadelphia. Call us at 215-790-2576 to place an order, or send us an email to [email protected].