Three examples of how we've created floral bouquets with electric blue hydrangea!
Electric Blue Hydrangea
We love the look of big, bold, electric blue hydrangeas in floral arrangements. The large, vibrant hydrangea blooms amplify the effect of all the other flowers included in the bouquet. In fact, just two or three of these blue hydrangea blooms are able to rev up the composition to powerful heights! Our clients love them for the "wow effect" they have as not many truly blue flowers exist out there. Certainly, none with this intensity! Of course, an entire bouquet of these blue beauties is a spectacular display.  They're guaranteed to blow the socks off anyone who sees them in person, whether in a lush centerpiece on your dining room table or delivered by special order to someone you love.
How We've Used Them
Having just received a delivery of blue hydrangea, our floral designers at Shop Evantine thought it might be helpful to show you how they used them. Whether contrasted against soft whites, ivories, and pale greens, or set against deep reds, garnets, and pinks, we know you'll love how dramatic deep blue hydrangea can be! Let us know which bouquet you loved the most, or maybe, how the compositions have inspired you. Enjoy!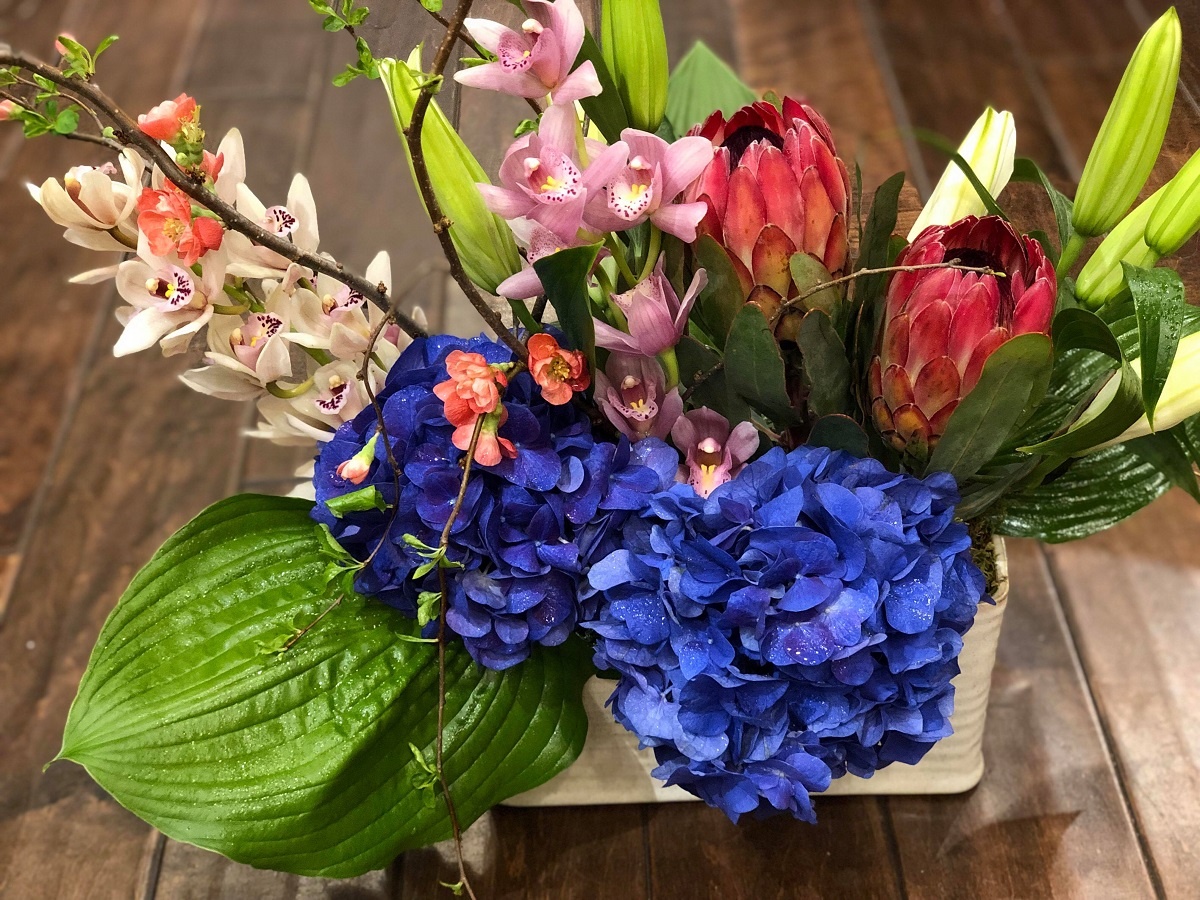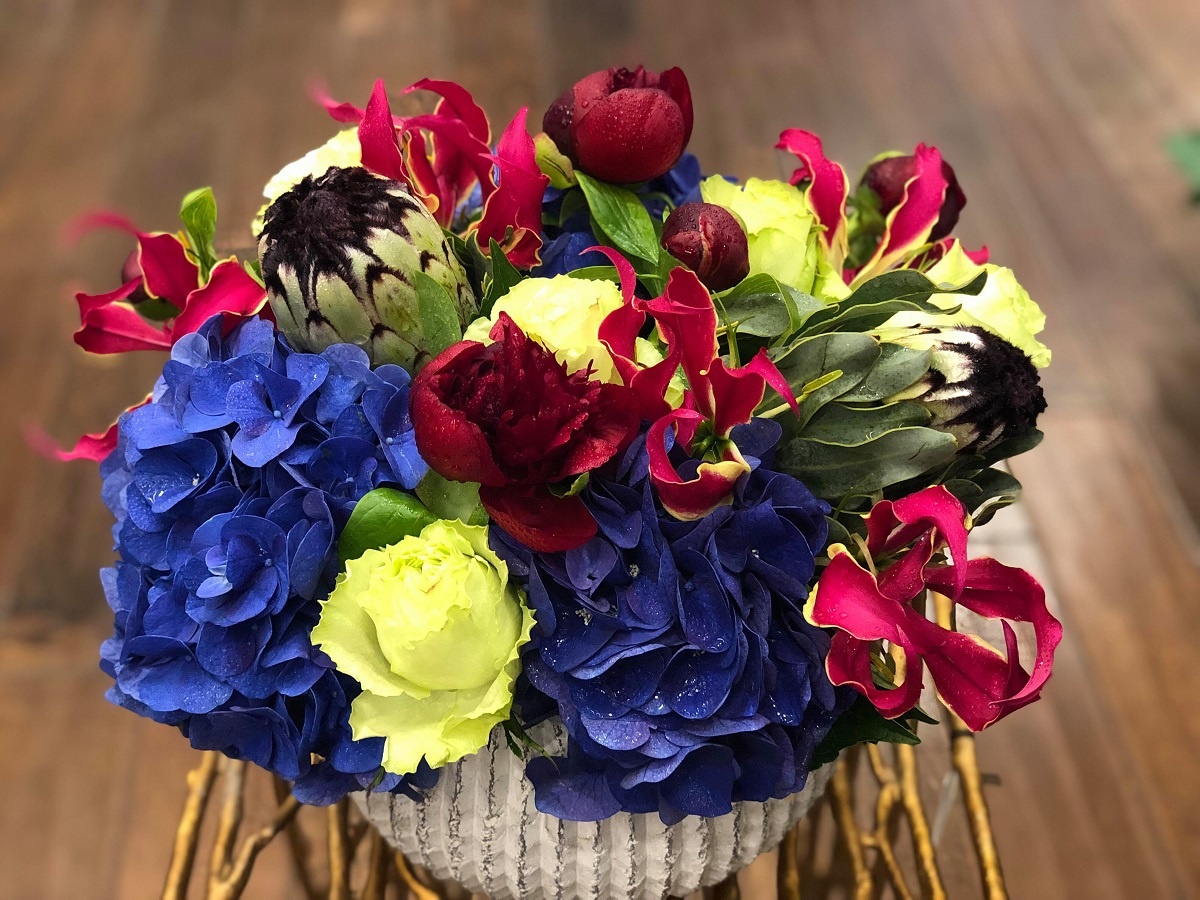 Floral design by Shop Evantine is located in Center City Philadelphia. Please call 215-790-2576 or email us [email protected] with questions and or your fresh floral delivery orders. Our floral design is available Monday through Friday from 10:00 am to 5:00 pm.