Celebrating Hanukkah
Hanukkah's eight-day "Festival of Lights" kicks off December 10th! For those of you looking for something new for your holiday celebrations, we invite you to take a look at the thoughtful items we have available. Like this Petite White & Blue Ceramic Menorah. It makes a sweet addition to your home or can be purchased as a gift for someone else's. You can find the menorah here or you can pop into the store to see it firsthand.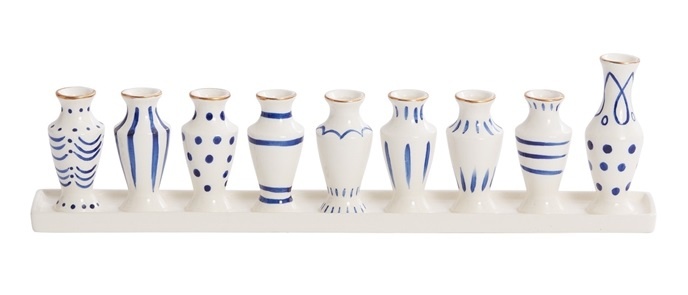 Where We're Located
Just to make sure you know where we are so you can visit easily, our gift store is located at 715 Walnut Street, Center City Philadelphia. Our store hours are currently Tuesday through Saturday, 11 am-7 pm.
You can also call us at 215-790-2576 to speak with any of our sales consultants or floral designers.