Posted on
By Melissa Paul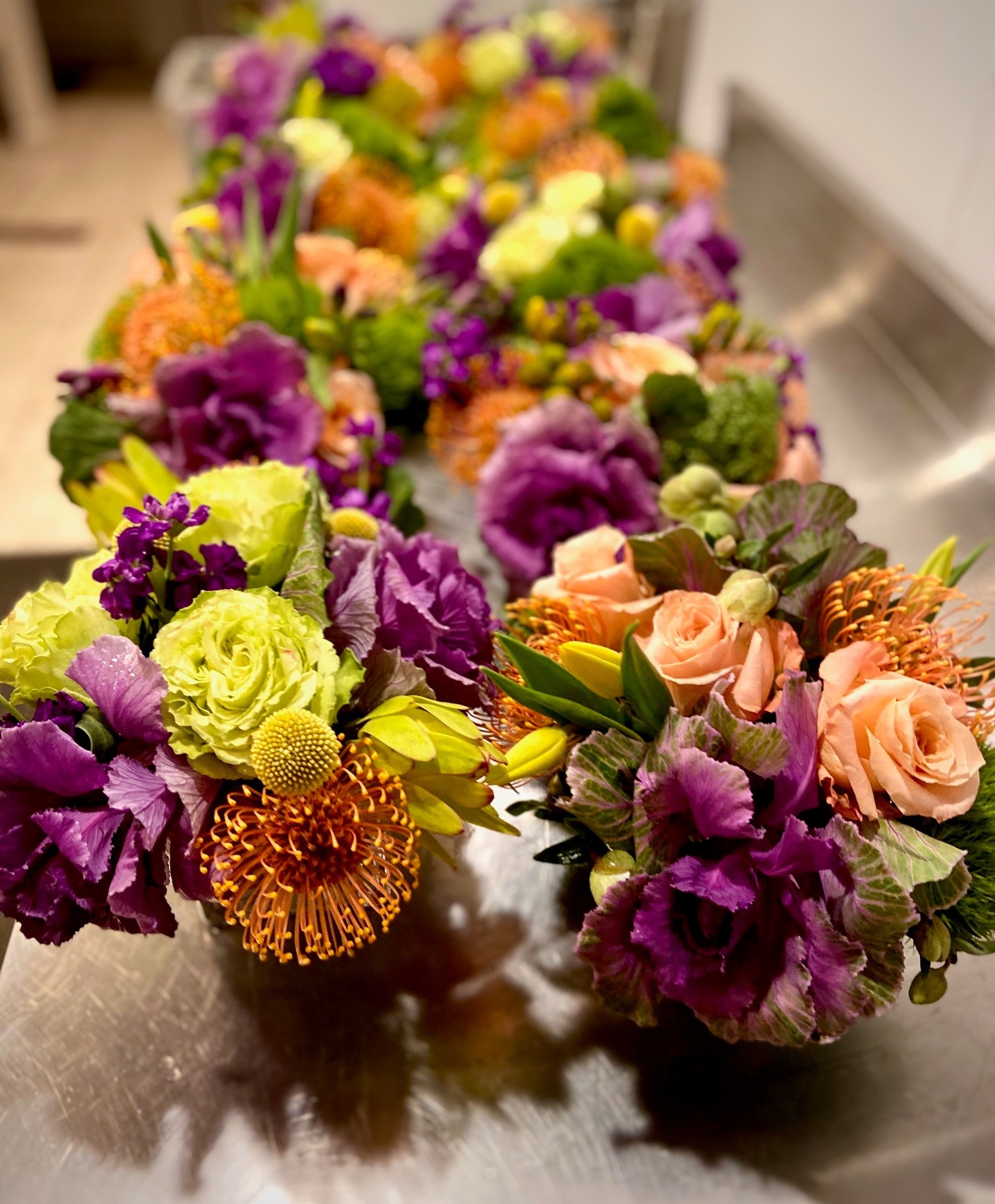 Pretty floral arrangements in peach, orange, and purple for a birthday party at Barclay Prime.
Birthday Party at Barclay Prime
We whipped up these beautiful flower arrangements for a special birthday party at Barclay Prime. The customer requested Orange Pincushion Protea and Purple Ornamental Kale but then mixed with other blooms in shades of yellow, peach, and green. And, BOOM!!! All are displayed in modern faceted glass vases for a stunning display. Happy birthday!